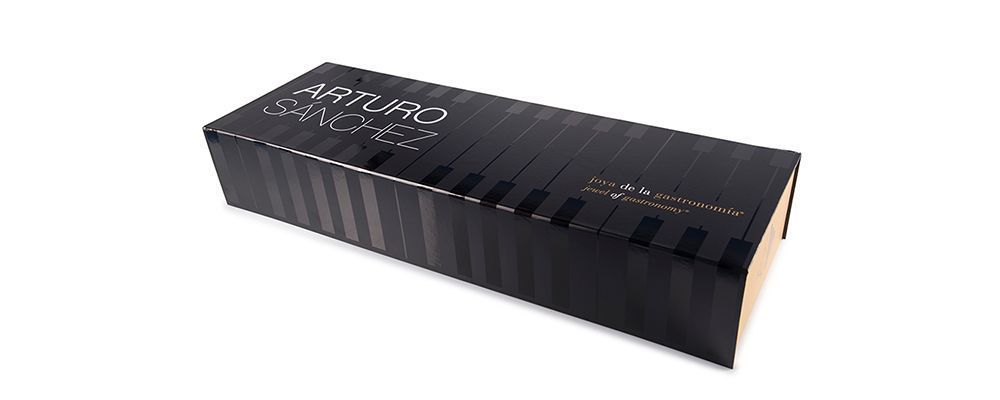 You deserve it, Jewels of Gastronomy
Arturo Sánchez Special Editions
We have created special editions of our products to surprise you and that you can surprise with unique pieces that will leave an unforgettable taste in your palate.
ACORN-FED 100% IBERICO ARTURO SÁNCHEZ 100 YEARS
A hundred years innovating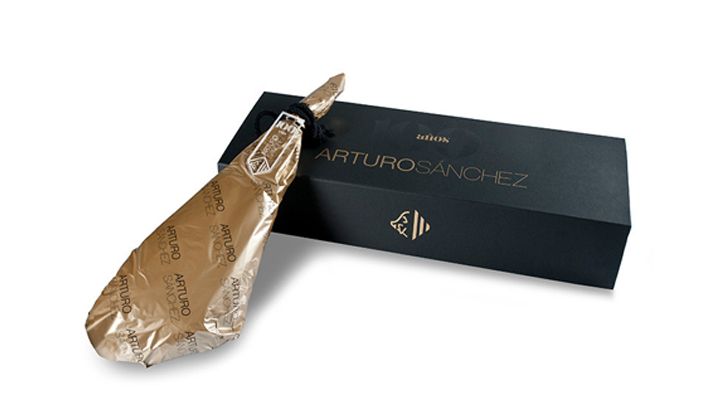 In 2017 we celebrate our centenary and celebrate it with an exercise of mastery in the curing of the Iberico: a ham from three montaneras, the Arturo Sánchez Iberico Ham 100 years.
A centenary, a challenge
With the idea of ​​commemorating a century of traditions, experience, craftsmanship and innovation, we couldn't think of a better occasion to present our first triple "montanera" ham.
It is a unique selection of one hundred pieces from 100% Iberian pigs born in 2009. Fed with care along three acorn mountaineers in the Sierra, north of Seville, leafy dehesa fields full of inclination, which make our animals do not stop exercising throughout your life.
A ham, a story
Each piece has a natural curing period in the cellar of between 5 and 6 years, with a pampering and ham-to-ham artisanal follow-up.
The aim is for the final product to meet our quality standards: a ham with a perfect organoleptic that transmits the flavors and aromas of three years of life in total freedom, and almost twice as long, curing slowly in our dryers.
This careful process, in which the climate, the molds of each cava, and a daily personal control intervene, raise the 100% Iberian meat to the category of delicacy.
An unprecedented piece
With these 100 hams, we wanted to test our artisan technique. We believe that we have achieved a perfect exercise of mastery in the healing of the pieces that balances the intensity and purity of aromas and flavors in this Acorn-fed 100% iberico jamon.
ARTURO SÁNCHEZ 2021 HERITAGE 3 VINTAGES
Tradition never stops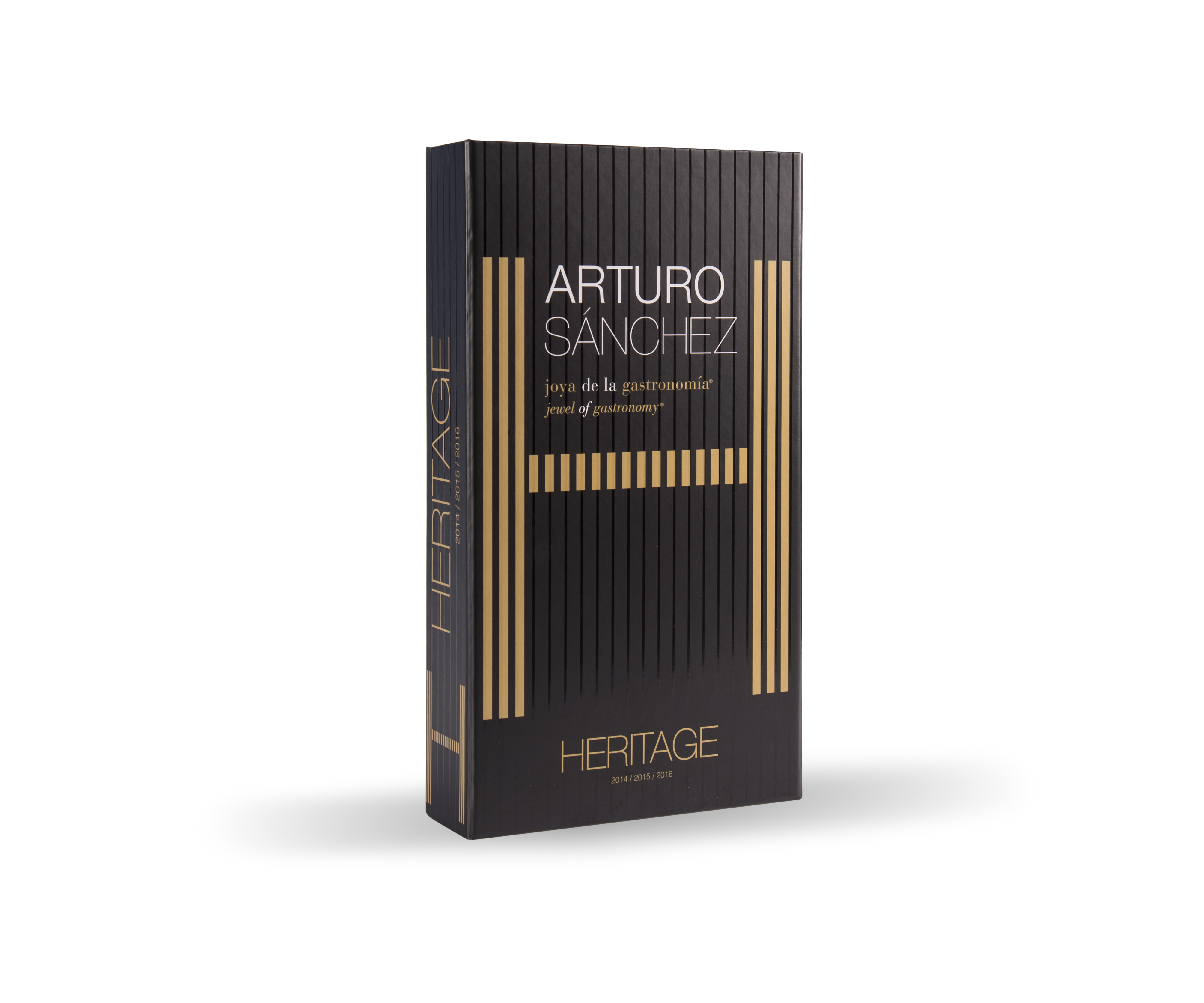 Arturo Sánchez's gourmet proposal, to delve into the uniqueness and importance of the weather. Heritage is a compilation of Acorn-Fed 100% iberico jamon that collects the best of its 2014, 2015 and 2016 vintages in an elegant and functional packaging.
A Grand Reserve vertical tasting proposal that demonstrates the high concept in which the brand considers the diner, a palatal challenge to share or face alone, a trio of Iberian masterpieces that demand the utmost attention in their tasting and guarantee the greatest delight.
Stop at each vintage and taste, agree on criteria and nuances and move forward, enjoy the best ham while you test your palate guided by the advice of our master tasters.
SPECIAL IBERICO PACKS
A tour of Arturo Sánchez flavors
The differences between the products, the pure flavors of each one, the benefits of a packaging that preserves its excellent properties … These are sufficient reasons to design these special Iberian editions in which we collect the best of us.
A gift for the senses. The ideal way to take a tour of the flavors, crafts and uniqueness of Arturo Sánchez.
A gift that makes the difference.