Double montanera
of acorn
Double Montanera of acorn
The base
for the production of products that are unique among Iberian products.
Only the best Iberian are raised in the best pastures best pastures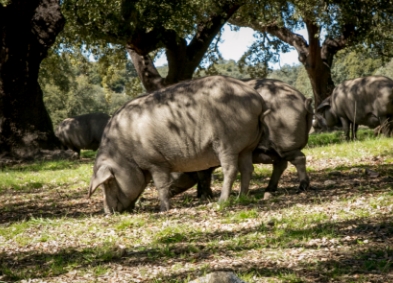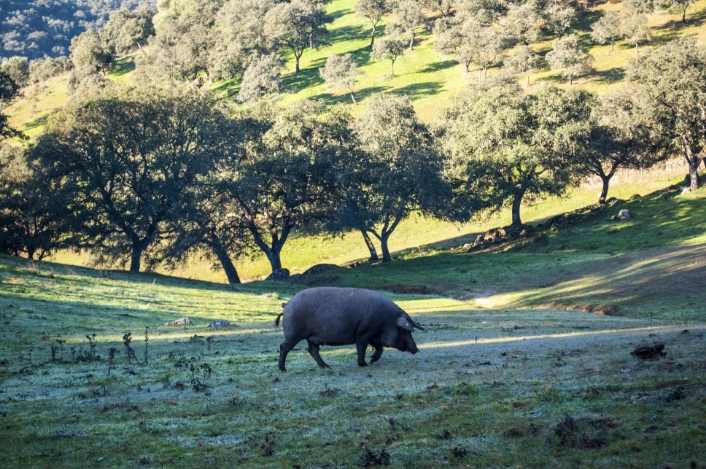 We start with a unique raw material, bred exclusively for Arturo Sanchez by authentic experts.
We select the pigs according to our breed, age and feeding requirements. We know what we want and we work exclusively with farmers of our absolute confidence in the best pastures in the north of Seville and the south of Extremadura. They are true experts in the breeding of the Iberian pig, and, like us, they are passionate about their work: they see the sunrise and sunset in the pastures, supervising that our animals are fed properly and develop in freedom.
We are the only ones who wait, season after season, for our 100% Iberian acorn-fed pigs to reach two years of age and, therefore, to be able to feed on acorns for two montaneras.
In this way, we ensure that their muscle and bone development is complete, with an infiltration of heart-healthy fat, whose oleic acid content is only surpassed by olive oil.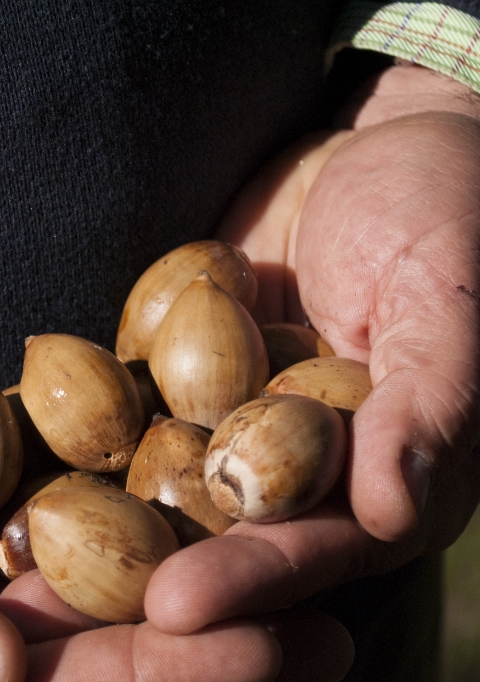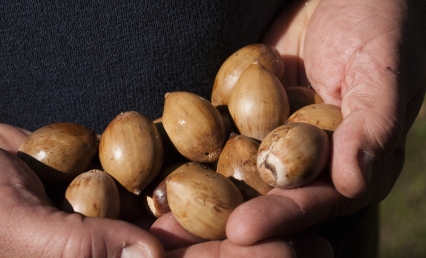 Us and them. That is why, after choosing the best animals, we keep a close eye on what they eat. Their diet, with the acorns that have just fallen from the oak and cork oak trees during the two long "montaneras", provides us with a very superior quality in all our products.
The combination of the purity of the 100% Iberian breed, the age (which is practically double the usual) and a diet based on acorns during two long "montaneras", results in a unique meat quality and infiltrated fat.
This is the basis for the production of our Iberian hams, unique among Iberian hams, because we are different from the origin.