ARTURO SÁNCHEZ AMBASSADORS, "AS" PEOPLE
AS (Spanish for "ace"): a person who is highly skilled at something, an expert

We believe that today more than ever we must proudly champion the values ​​that have moved us for more than a century: commitment, excellence, responsibility, effort, demand and passion and enthusiasm for what we do. And the best thing is that we are not alone. Many great professionals share these values ​​with us. They are people who firmly believe in them, who sometimes go against the tide, who know that renouncing their principles would mean losing their essence. They are authentic people, Arturo Sánchez (AS) people.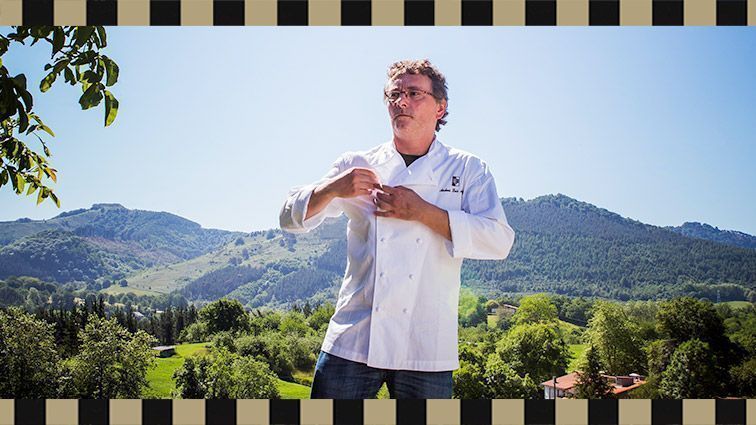 Andoni Luis Aduriz
Mugaritz (Gipuzkoa)
Andoni Luis Aduriz (San Sebastián, 1971) leads since 1998 Mugaritz, a project that defends as the creative ecosystem that allows the freedom to create without ties.
His presentations at forums such as Harvard University or MIT, his articles in El País Semanal, his membership of the Board of Trustees of the Basque Culinary Center Foundation, the Board of Directors of Innobasque and the Tufts Nutrition Council of Tufts University or the books – among which are collaborations with scientists and thinkers – are tools to disseminate the knowledge acquired by Mugaritz on creativity in organizations, health, perceptions, or the nourishment of the future.
In his career he has received awards such as the National Gastronomy Award, the Chef's Choice Award of St. Pellegrino and the Eckart Witzigmann Award.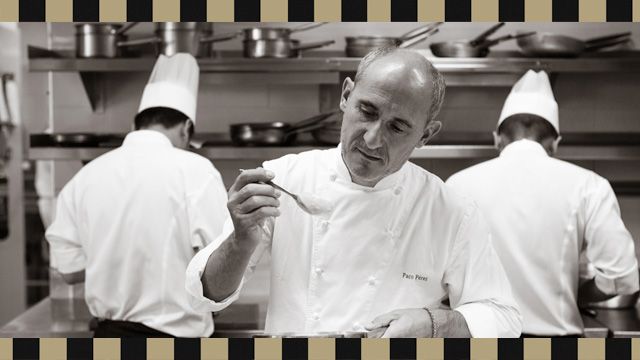 Paco Pérez
Restaurant Miramar (Llançà – Girona)
Paco Pérez is one of the best exponents of Spanish avant-garde cuisine, a benchmark in world cuisine. For years, the Miramar de Llançà Hotel (Girona) has been in a place of pilgrimage for contemporary gourmets.
In what has always been a family business, already hoards two Michelin stars, betting on a cuisine of roots and proximity in which creativity floods all your dishes. And it is that Paco Pérez has gone through the best kitchens in the country and has been formed along with chefs such as Ferrán Adrià and Joan Roca.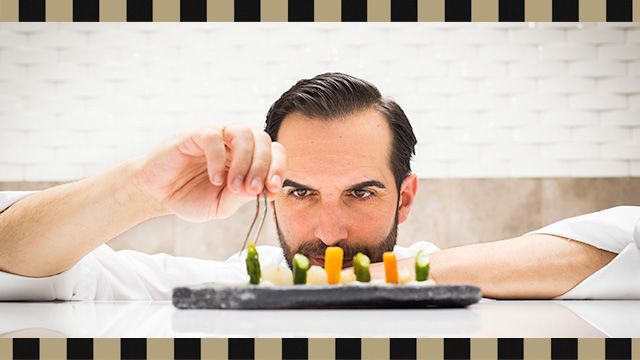 Mario Sandoval
Restaurante Coque (Madrid)
He already has 2 Michelin stars in his Coque restaurant in Humanes, in Madrid. But Mario Sandoval is much more than a chef: he dedicates his life to the archeology of flavors and also gives himself up in his work as President of Facyre, the Federation of Associations of Chefs and Reposteros of Spain.
Mario is also a tireless researcher and disseminator of culinary science and art and has collaborated in the publication of several gastronomic books.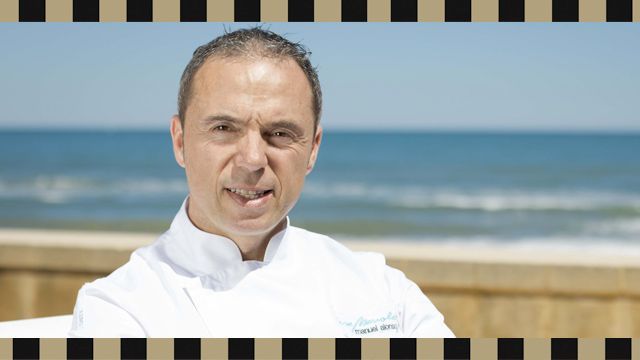 Manuel Alonso
Restaurante Casa Manolo (Daimús – Comunitat Valenciana)
He transformed and molded the restaurant in his image and likeness and today, he has found his own way. Maintains the product as the axis of its elaborations where slight nuances highlight its flavor and quality and offers us a daring and creative cuisine, but always faithful to traditional flavors. Retailer, tenacious, creative, restless, seeks perfection. "A dish must never be the product of chance, everything is thought, thought out, everything has a reason."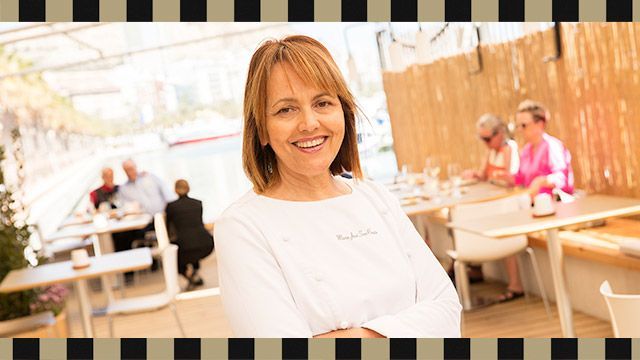 Mª José San Román
Restaurante Monastrell (Alicante)
María José San Román is a chef in constant training who combines innovation with the Mediterranean tradition in her recipes. Curious and innovative, she dedicates a large part of her time to researching products of our gastronomy such as saffron and Extra Virgin Olive Oil.
Her restaurant Monastrell, which has a Michelin star since 2013, is an evolution without stridency, with a special presence of local products. She also owns La Taberna del Gourmet, Asador La Vaquería, Tribeca Hamburger and the San Román bread shop.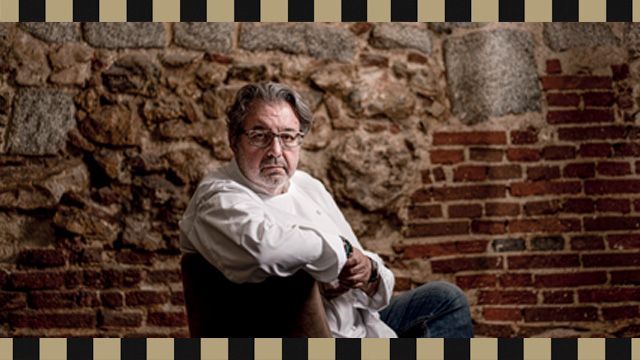 Juanjo López
Restaurante La Tasquita de enfrente (Madrid)
In 2007 he won the prize for the best creative cover of Madrid Fusion. He has been a professor at prestigious schools in Spain and at the Culinary Institute of America.
Juanjo López is the owner and Chef of "La Tasquita de Enfrente" since 1999, reference restaurant in Madrid, with more than 50 years of history.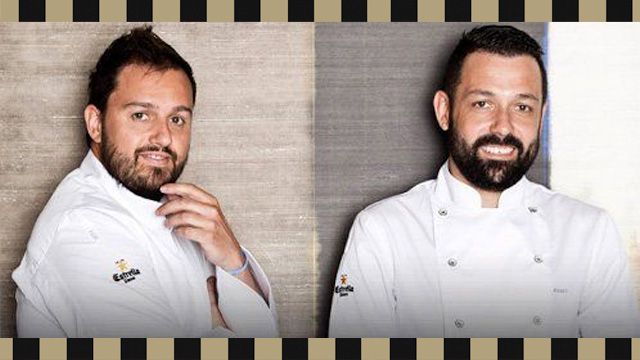 Álvaro Morales e Iván Castellanos
Taberna Arzábal (Madrid)
Álvaro Castellanos and Iván Morales are two young entrepreneurs who are experts in restoration and in the hotel sector. In 2009, after a close friendship of several years, they decided to open the Taberna Arzábal in the Madrid neighborhood of Retiro. That same year the restaurant receives the award for the revelation restaurant by the Metropolis Guide.
These two enthusiastic young men with a business vision have worked hard for a common dream that has led them to be awarded with the Young Entrepreneurs Award by Hot Concept among others.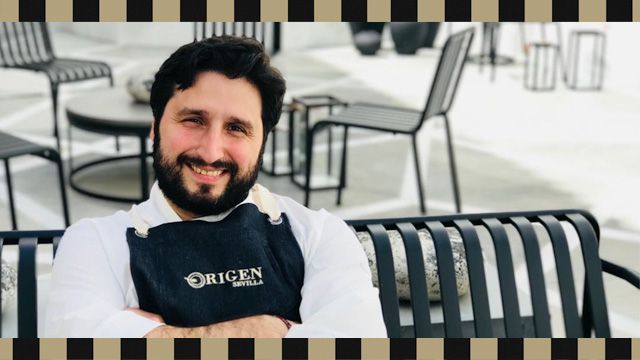 Javier Abascal
 Lalola Taberna Gourmet (Sevilla)
Javier Abascal is one of those people who decides to leave everything for the kitchen. After several gastronomic projects, he inaugurated Lalola in 2015.
Located in the neighborhood of Los Remedios in Seville, where he grew up, Lalola's kitchen wants to reinterpret the cuisine of Seville through its gastronomic history.
There, Javier seeks perfection in the stew, in the backgrounds, in the pickles, in the marinades, to reach the bottom of the gustatory memory with the essence of the kitchen. One of its strengths are the Iberian casserole stews, of course,  with Arturo Sánchez product.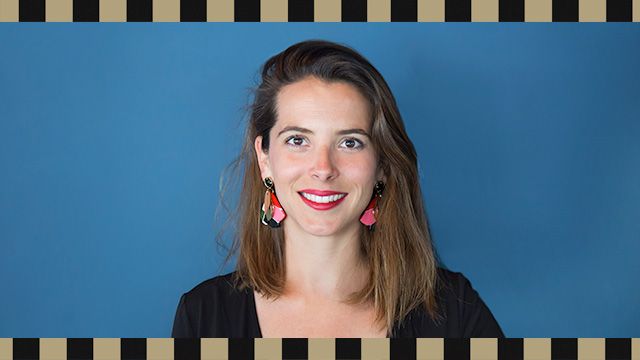 Alejandra Ansón
Co-fundadora de Ansón&Bonet | Gabinete Gastrónomico
An insatiable curious of the best products and restaurants. She turned her hobby into a profession and now works as a gastronomic consultant in several projects.
"From the salchichón, a secret recipe, to the few units of that spicy chorizo that sometimes falls on your hands, but Arturo Sánchez is much more than a good product, it is craftsmanship with the latest technology, it is tradition, it is respect for the land and the processes, is wisdom that passes to the next generation Companies like Arturo Sanchez, will make the best Iberian products remain in time and all Spaniards continue to be very proud of having one of the best products in the world."
Jose Ángel Muñóz
Cortador profesional de jamón y empresario
José Ángel Muñoz has been a professional ham cutter since 1999. He has been recognized with the national Golden Knife Award for ham cutters and has traveled the world cutting in the most important gastronomic spaces.
More than the cutter of the Arturo Sánchez house, José Ángel Muñoz is already a great friend with whom they share values, the desire for excellence and passion for this product. He says that it is the last link of the chain Arturo Sánchez, because it is when the ham reaches the mouth of the consumer, and with his skill and good work he manages to transmit the essence of this Unique Product.
In addition to a renowned and excellent ham cutter, José Ángel Muñoz is a successful businessman with two well-known spaces in Granada, of course, closely linked to ham: the "Taberna de JAM" and the gourmet store "Jamónacuchillo".