OTHER JEWELS OF GASTRONOMY
They all maintain our essence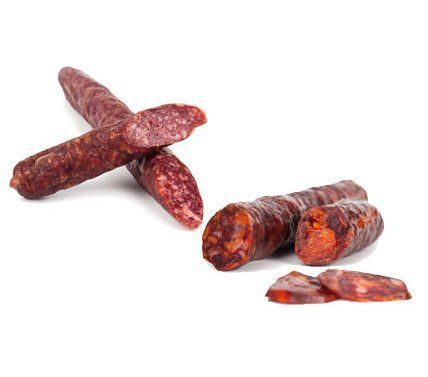 VELA IBERICA
Chorizo and Salchichon in a long, slim presentation
Every attribute of our iberico pig sausages are maintained in the vela format. Its reduced diameter concentrates the flavor of the most noble iberico pig cuts, marinated following our master recipes for both chorizo and salchichón.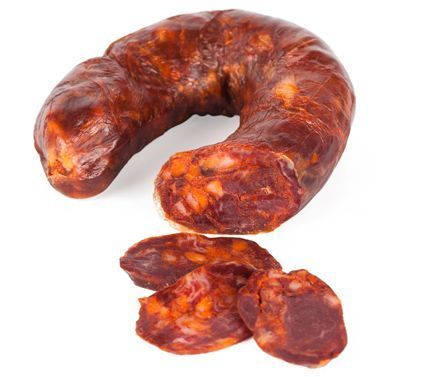 LONGANIZA IBERICA
A U-shaped Jewel, an iberico horseshoe
All the essence of our Acorn-Fed iberico chorizo sausage, concentred in the traditional horse shoe shape.
Each slice of the Longaniza iberica is original, with a touch of hot spice that is still mild, that allows the consumer to complete the tour around its horse shoe shape while the pleasure remains intact to the last bit.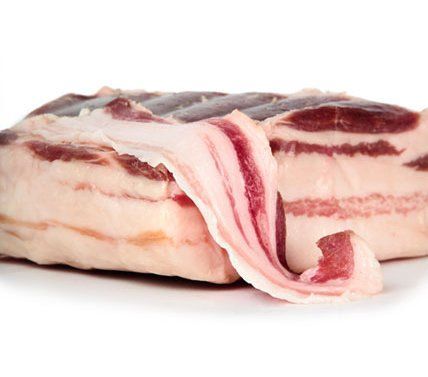 IBERICO BACON
Pure Oleic Acid
Bacon reaches its full expression when it is made with the best iberico pig. With two years of age, and two Acorn-Fed seasons, our pig has a unique bacon, a delightful meat with a singular fat streaking, which is also healthy, since this fat comes directly from the double amount of acorn our pigs ingest, so we can say that it is pure oleic acid.
In addition to the classic salty bacon, we have created a marinated bacon, following one of our master recipes and, of course, using only natural ingredients.