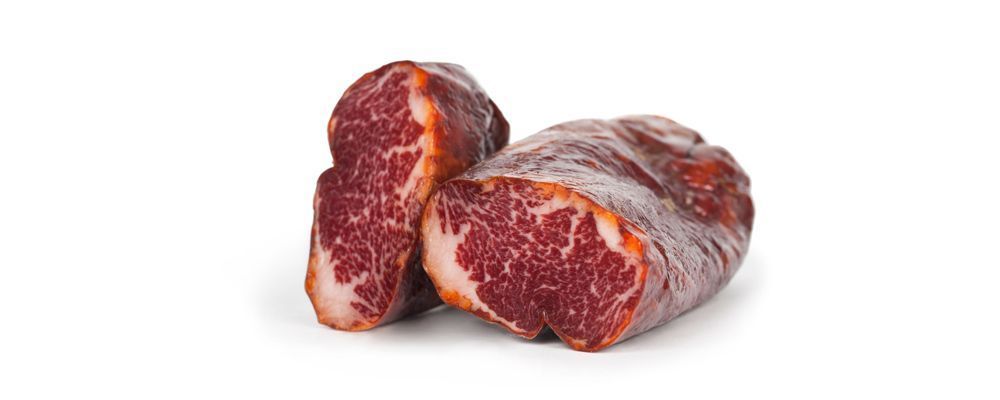 – ARTURO SÁNCHEZ –
MADE WITH THE BEST PRESA
From one of the most noble and exquisite pieces of the iberian pig, the "presa" (shoulder steak), we make our "Lomito iberico".
With great care, we marinate it by hand only using natural spices, we stuff it in double casings (one of them, roscal) and we also tie it manually.
Like all our sausages, the "Lomito" is dried in a hood in the heat of the fire of the aged oak wood and, subsequently, it cures for more than 5 months in our natural dryers.
Its soft and deep flavor amazes the palate that will undoubtedly repeat.